Benefits; when you know where, when and what moves your clients further down the Aware, Engaged and Convert funnel you know what to scale and what to do less of and over time the compounding of those decisions will put your business out in front of your peers.
data is always going to be the key tool in navigating any change sUCCESSFULly
patterns and trends matter
Building Better Dashboards
On average 60% of your website visitors spend under 10seconds on your site, they are not brand aware in fact they are mostly bouncers, 1 page and leave.  That % varies between 40-60 but that's a pretty consistent stat.  And shitty marketers don't exclude them from your retargeting or reporting so they can make their efforts look ahmazing!!  [tute at the bottom on how to find that in Google Analytics]
They are the first audience we exclude from your reports because they are vanity clicks, they don't factor in to how we can give better advice from your data.  But people who spend over 10 seconds we track them from page scroll to time of conversion so we can identify the patterns and trends of those that respond to your conversational marketing.  Then you have the tools to help you make smart decisions with your marketing budget that moves your clients from aware, engaged to invested!. 
what are your winners and losers and how to do less of what doesn't work
Data Driven Decisions. Consumer lifestyles have changed and online has just become the no. 1 way people shop, Christmas Shopping in 21 happened mostly online.
But people are also buying better, buying less, making do with what they have so making an impression with a smart marketing campaign is one of the key ways your business can position itself to be the top of mind in their decision making process. 
The biggest pain point we solve, apart from reducing the waste in your marketing budget, is we give a full picture of your business data from your CRM to all of your marketing strategies in the one place so you can ask better questions from your strategies.    
Understanding Your [Tribe] Not The Crowds.
The Messy Middle [<< see image] is Google's term for the irrational online buyer behaviour, we do behaviour tracking, did they see the offer?, did they watch the video?, we can provide those insights into your reports that will help you identify where things break. 
We track all the engaged behaviour in your Funnels and then with the reports we build we identify which channel brings the sticky cold traffic, the quality email leads and identify the nurturing timeline for each of your buyer types.
Interactive Funnel Reporting
We take the messy middle and make it look more like this >>> a story, a story about your business and how your content resonates.
We track what matters, all vanity clicks and oopsie search behaviour is filtered out of our reports so you only see the behaviour of people who are genuinely interested in what you offer them.  
This is the exciting part because the first patterns and trends that lead to better decisions from your team come from this.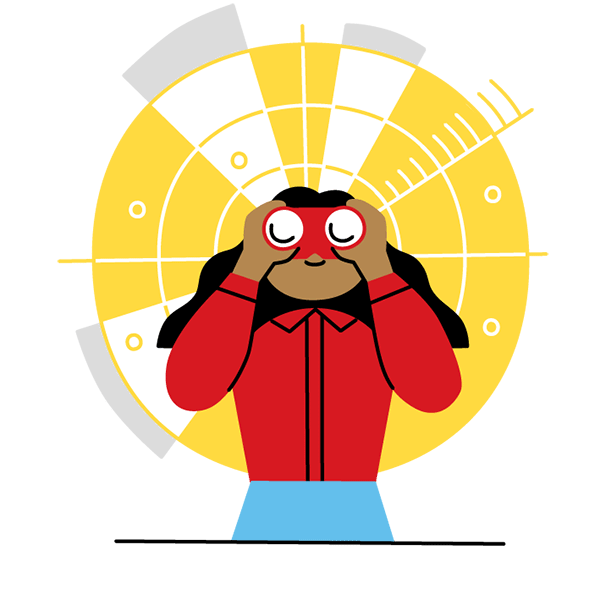 Bringing All Your Data Into One Dashboard
If you have a CRM we have two ways to bring your Buyer Id [we call it User Id] into Analytics so that it is easy to identify the full buyer journey on the first and repeating buys for that particular Buyer.   This helps you identify what channel and campaign got them as a lead and which channel and campaign got them to be a buyer and the time inbetween the two events.
We can, within the first 5 months of working together, build this data into your reporting.
If you have a challenging CRM, it just means the build phase is longer and at times manual = $$$
When you have everything in the one place, Google Data Studio Reports, it means the habit of reading your key reports will be easier to establish.  Small steps consistently done over time is how you build a great business.

When you develop better conversations online, you can tell better stories and it is the stories that change someones behaviour from not knowing who you are to listening, then to realising your solutions are the missing piece of the puzzle for them.  
Listening to your clients and their behaviour makes you a better storyteller
You know when you are deliberating on purchasing something
and you might have 2 tabs open
on 2 different devices,
we can track that?

Those insights help build smart strategies.
Are You Ready To Have Your Numbers Formatted
In A Way
To Help You Make
Smart Decisions Faster?
Need To Verify New Software In Your Stack?

Have A Tracking Issue & Want To Verify Before You Take Up Our Maxi Audit?

Have A Quiz That You Want A 2nd Opinion On?
Maxi Audit
One Key Funnel Question
Have A Key Funnel You Want To Diagnose?

Want To Track Engagement And Conversion Behaviour On That Funnel?

Comes With One Page Report For Your Team To Use To Diagnose Channels, Copy and Offers.