Before COVid I had already started pivoting my Agency towards specialising in Measurement Marketing, where you track which traffic actually does the heavy lifting for your business.
This blog was originally written in 2014 and some thing in digital marketing just don't change, if anything these channels have matured and have more pulling power today.
Your social activity is about building up the voice of your brand so your website does one thing well, get your people to convert in a micro or macro way.
Social media convergence starts with
Knowing your unique customer persona segments, identifying which social media platform they spend the most time on, and how to engage them on these social media sites..
Each social media platform has a unique audience with different engagement methods. You need to identify which social platform suits your media style, has your audience on there and offers the greater engagement offerings between you and your ideal customers.
You may want to share your content with all platforms, too many businesses spread themselves thin by being everywhere online but with a mediocre delivery of content and messaging.
Hone your skills and media to the right platforms, with the right media and you will make a better impact and manage the leads and conversations you obtain from those platforms while providing better user experience.
Also having a social media site with little to no activity on it can lead to doubt from your new users, your social media sites provide signals or trust to your users, so make sure you are able to develop content and conversations that matter.
Social media convergence is about sharing relevant content with the right combination of social platforms that all lead back to your business.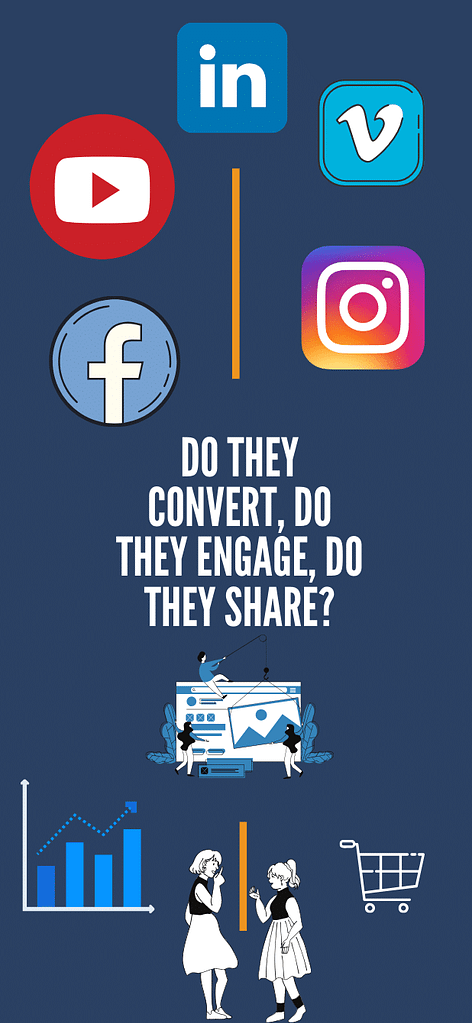 46% of web users refer to social media, peer reviews, social presence to make a purchasing decision.
It takes 17 impressions online before we make a decision to commit. It is because we do more of the research ourselves before we actually decide to talk to someone and the fact that the average user online is exposed to 8 times more marketing than we saw 15 years ago. The value of the review and comments of a person users don't know online is more trusted by users than a companies brand message, so how you engage with your community online and how your business provides customer service will all impact your online engagement.
Social Media Demographics
The fastest social growth demographic is the 50 -65-year-olds. This isn't something new but it's still worth mentioning.
They are the largest buyers of computers and adopters to social media, visit an Apple store during the week and you will see mature aged people en masse sitting down to a complimentary computer and app training. Integrated marketing strategies are relevant to this demographic, as I was talking to a fellow parent who works for a large computer company in Brisbane and they still spend a decent amount in print media to cover for this demographic and it is a successful investment for them.
Think outside the box. People like to see the personality of your business, a connection. We may be thinking global but given the chance most people will support local. So if you have something awesome you are doing with your business and it benefits the local. Let your clients know.
If you have peers that you wish to do business with and connect with for info, get on LinkedIn, if you are constantly doing new things and getting new stock in or have short tutes you can share join Pinterest or Instagram then link to your Facebook page. If you are constantly creating new things or doing things that are awesome OR if you have something to teach and be inspiring and of value about, then a YouTube channel will be ideal for you.
The skill is being able to connect with people on these platforms at a rate that grows organically and with effect.
Social media done right for your business could be just the thing that you need to make the difference of targeting more than just the people that get what you do and increase your market presence efficiently.