what if we could take your website visitors...
From so-so to SOLD? From mediocre to MONEY? From goodbye to MUST BUY?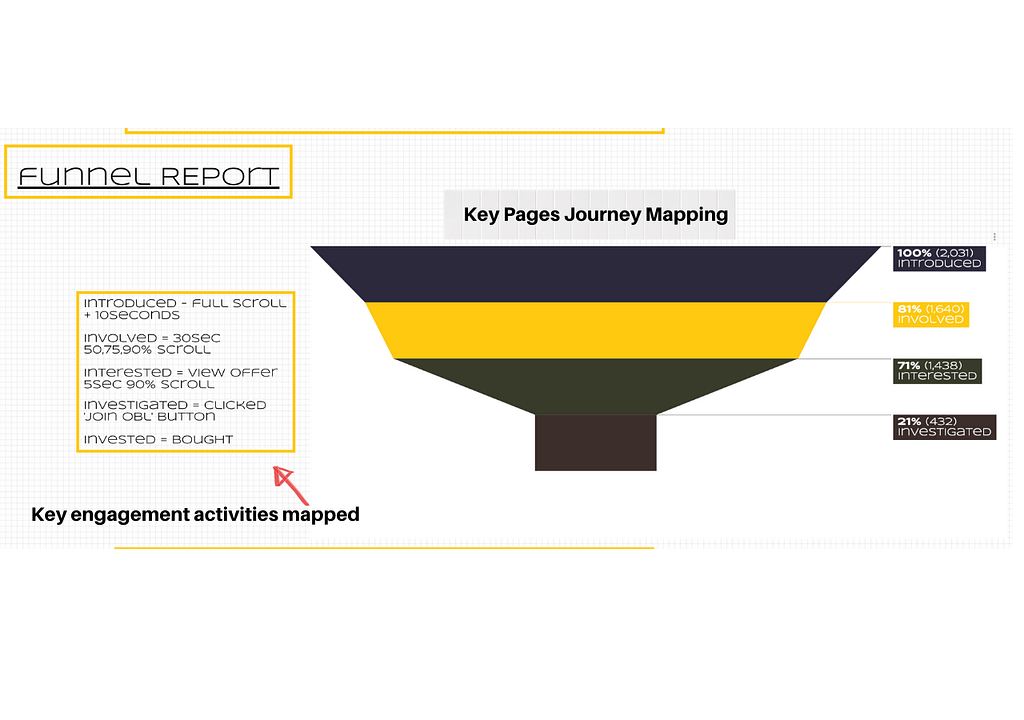 Define goals for traffic, conversions, and ROI.
Prospects, customers and tyre-kickers all leave a trail. Seeing your data in living colour will persuade, motivate and inspire your clients to create content and offers that you know will attract the right customers… the ones who buy (often).
I'm a Google Ads & traffic specialist. I help businesses get found on Google – super fast by the right people.
I've spent 2+ decades as a business owner. For ten of those, I built websites and marketing funnels. But in the end I was just one more digital marketer dealing with lots of opinions and tactics without much data to back decisions up.
A few years back, while sitting in yet another marketing conference, I found myself right next to a super successful, 7-figure-guy "Ted". At one point, Ted turned to me asked: "Irene, how the heck can I find out which ad is bringing in the most qualified people? You know…. the ones who have their credit card out and are ready to buy".
I knew I could solve that problem.
Small Business Data + Ads
DONE FOR YOUR SERVICE FOR
BUSINESSES DOING ADS OR PAYING FOR CONTENT OR SEO
Crucial and Easy to Understand Data Makes All the Difference.
Know exactly where your prospects and buyers are coming from.
Know exactly what they actually do when they get to your website.
Understand what content to create and what NOT to create.
templated annual reports.
Templated reports built on Google Analytics modelling only.
This allows you to offer this as a bonus to your Agency if you offer other services than Google Ads.    We model your Google Analytics for our Templated Reports to help you visualise FB, Google Ads and Organic traffic behaviour in a way that is easy for your customers to get value from. 
Throughout the year we will be working on our Templated Reports to make sure your reports are easy to read, we will push out any updates to you as long as you renew access to them. 
Custom Reports are done with our Advanced Tag Manager tracking and to take into account what questions you or your clients have for their reports.
This includes Funnels, almost bought behaviour and better quality retargeting audiences for either FB or GAds audiences. We track time on page and % of page scroll as some of our basic engagement, Persona segments and User Id tracking for CRMs other than Salesforce, sorry it's a PITA, we don't do Salesforce.
Our Custom Reports are built as a collaboration project with your Agency so we can help you validate how bloody awesome your team is.
Google + FB Ads
Campaigns, Audience and KW Diagnosis
Google Analytics
Ecommerce + KPI Reporting
Opportunity + Breaks Answers

Journey Funnel + Segment Reports

2hr Customisation Consult
Custom Reports
Results + Forecasting Reporting
User ID tracking with CRM

All Paid Campaign Tracking

Annual Marketing Calendar
Start With Our Basic GTM Installation It's $97.
Want to launch your business on the right foot?
We have built this Google Tag Manager container with 13 Tags to send Event data over to your Analytics account that tell you more than just when a page was viewed, a Form was filled or a Purchase was made.
You will be able to identify if your SEO or social media activity is bringing in people who actually stay on your site for more than 10seconds each visit.
We will go through your brief to identify the key outcome you are trying to achieve and let you know if we can fix it in an hour, if we need more time we will give you a quote before we proceed.

Maxi Audit
Google Ads, LeadsHook + Cross Domain Tracking
Need something set up from scratch in your Tag Manager account, no problem. Need to undo someone else's attempt to deliver your task, we can do that too. It sometimes takes longer fixing other peoples attempt at GTM, but in most cases we can fix it in this budget.