google tag manager & google analytics audit.
We specialise in top level tracking and data visualisation reporting so we see patterns and trends fast.

With over 10 years experience in web development, software stack solutions and top level Google Ads we know we can add value to your strategy.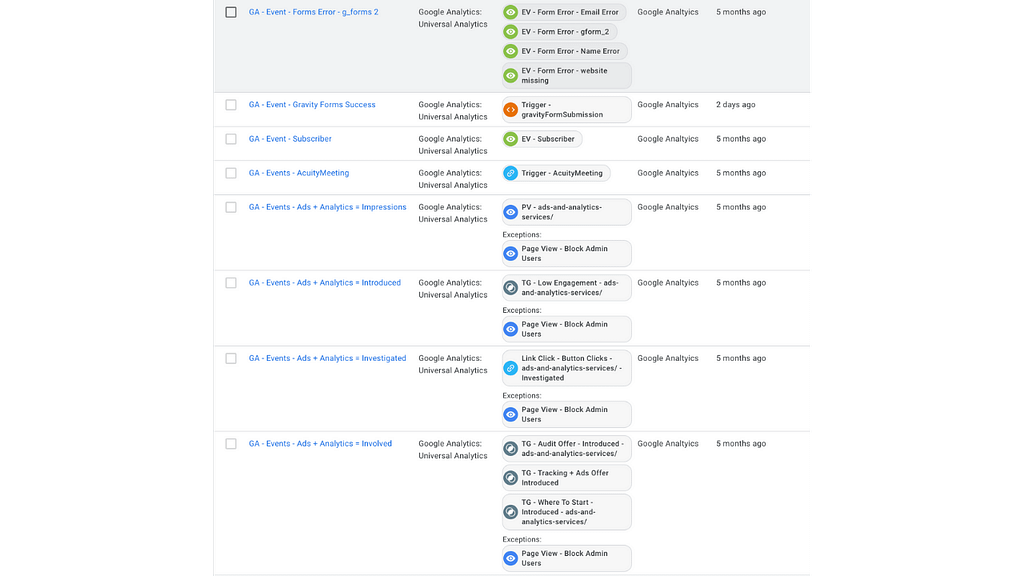 Need A Fresh Set Of Eyes On Your Business? We can help.
Need To Verify New Software In Your Stack?

Have A Tracking Issue & Want To Verify Before You Take Up Our Maxi Audit?

Have A Quiz That You Want A 2nd Opinion On?
Maxi Audit
One Key Funnel Question
Have A Key Funnel You Want To Diagnose?

Want To Track Engagement And Conversion Behaviour On That Funnel?

Comes With One Page Report For Your Team To Use To Diagnose Channels, Copy and Offers.