google tag manager audit and build.
Trying to get your tag manager set up to connect all your software stack traffic so you get a full cross domain tracking set up, we can help.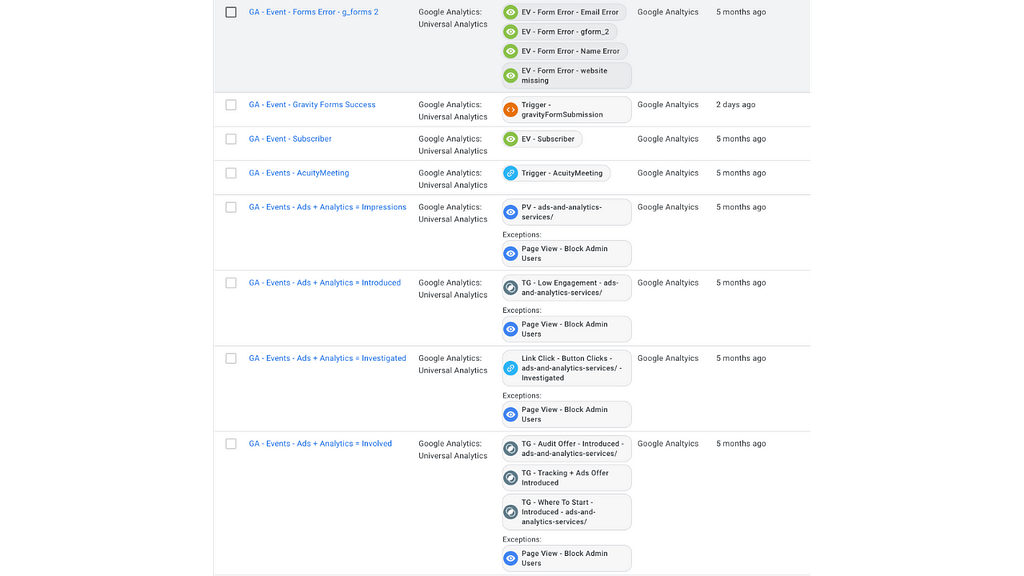 Tried to get your tag manager set up through someone on fiverr and they messed it up? We can help.
We will go through your brief to identify the key outcome you are trying to achieve and let you know if we can fix it in an hour, if we need more time we will give you a quote before we proceed.

Maxi Audit
Google Ads, LeadsHook + Cross Domain Tracking
Need something set up from scratch in your Tag Manager account, no problem. Need to undo someone else's attempt to deliver your task, we can do that too. It sometimes takes longer fixing other peoples attempt at GTM, but in most cases we can fix it in this budget.
If you haven't already spoken to any of the team, Let's Talk
Book a Discovery Call to go through your goals and current set up.
If we are a fit we go to the next stage of engaging a project manager to help onboard your business smoothly