we build smart reports for agencies.
to help identify opportunities in your marketing.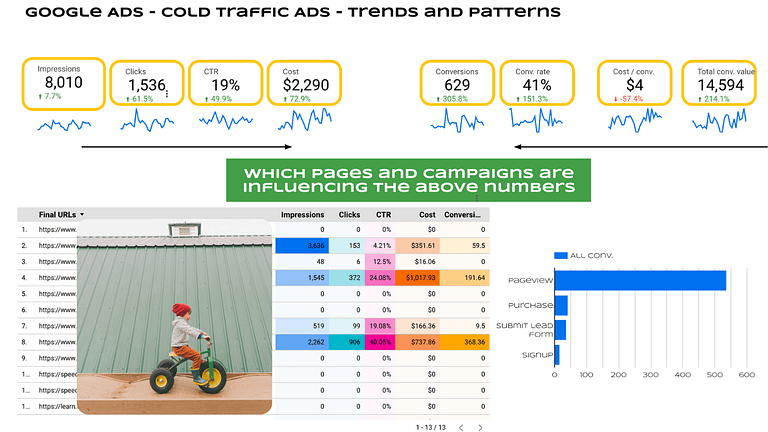 Understand your content & campaign data in real-time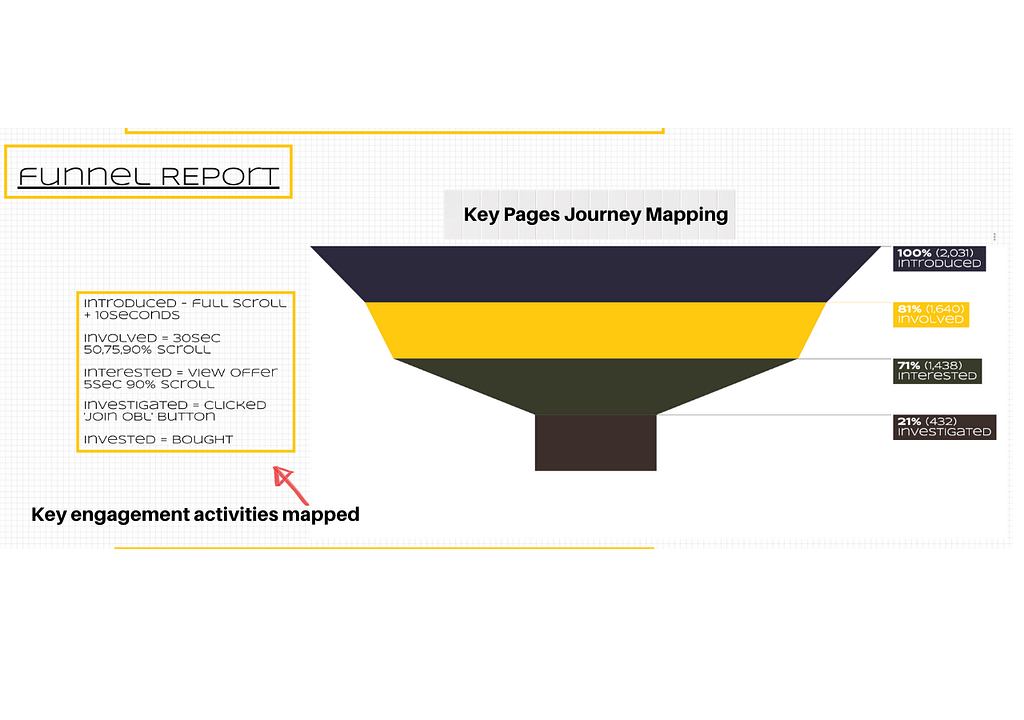 Define goals for traffic, conversions, and ROI.
Prospects, customers and tyre-kickers all leave a trail. Seeing your data in living colour will persuade, motivate and inspire your clients to create content and offers that you know will attract the right customers… the ones who buy (often).
Smarter Measurement Systems
Once we build out your measurement reporting systems, you will see the trends and patterns in your data that have always been there, you just didn't know where to look.
We do advanced tracking at each level; Basic, Advanced, Pro, at a fraction of the cost of the Owned Data Tracking.  
This allows you to offer this as a bonus to your Agency if you offer other services than Google Ads.    We build and instal a top level GTM container on the clients account and then model the data in our Licensed Data Studio Reports.   
As the tracking world changes we always update the Licensed Reports to reflect the change in the world of tracking.  
Basic
Website + SEO Reporting
1 Campaign Funnel Reporting per 1/4
Advanced
Ecommerce Reporting
Google Ads + FB reporting

Up To 4 key Funnel Tracking + Reporting = CRO
Pro
Growth + Forecasting Reporting
User ID tracking with CRM

All Paid Campaign Tracking

Growth and Profit Strategy Reporting
We will set up your Google Reporting tools customised for your business or clients business and can build you a version of the Licensed Reporting for your Agency.
Then you will have a custom Tag Manager json file to import into the GTM container of any of your existing or new clients.
This is a USP asset to your business.
The Retainer option in this level of tracking is to ensure the Containers we build stay up to date with the changes that happen in the world of data so your asset stays current.
ADVANCED gtm seTUP
tracking + basic reporting
Standard Ecommerce Tracking

1 Full Campaign Funnel Report

Audit of Analytics + Segments + Goals

Data Modelling on a Google Data Studio Report

Monthly Optimisation retainer from $750pm
Pro GA4+GTM+GDS
tracking + advanced reporting
Designed To Track Your Agency Services

Custom Designed GDS Report based on key questions in your clients Online Marketing Strategy

Enhanced Ecommerce Tracking

Client ID and First Party Cookie Tracking

Monthly Optimisation Retainer from $2000pm
If you haven't already spoken to any of the team, Let's Talk
Book a Discovery Call to go through your goals and current set up.
If we are a fit we go to the next stage of engaging a project manager to help onboard your business smoothly