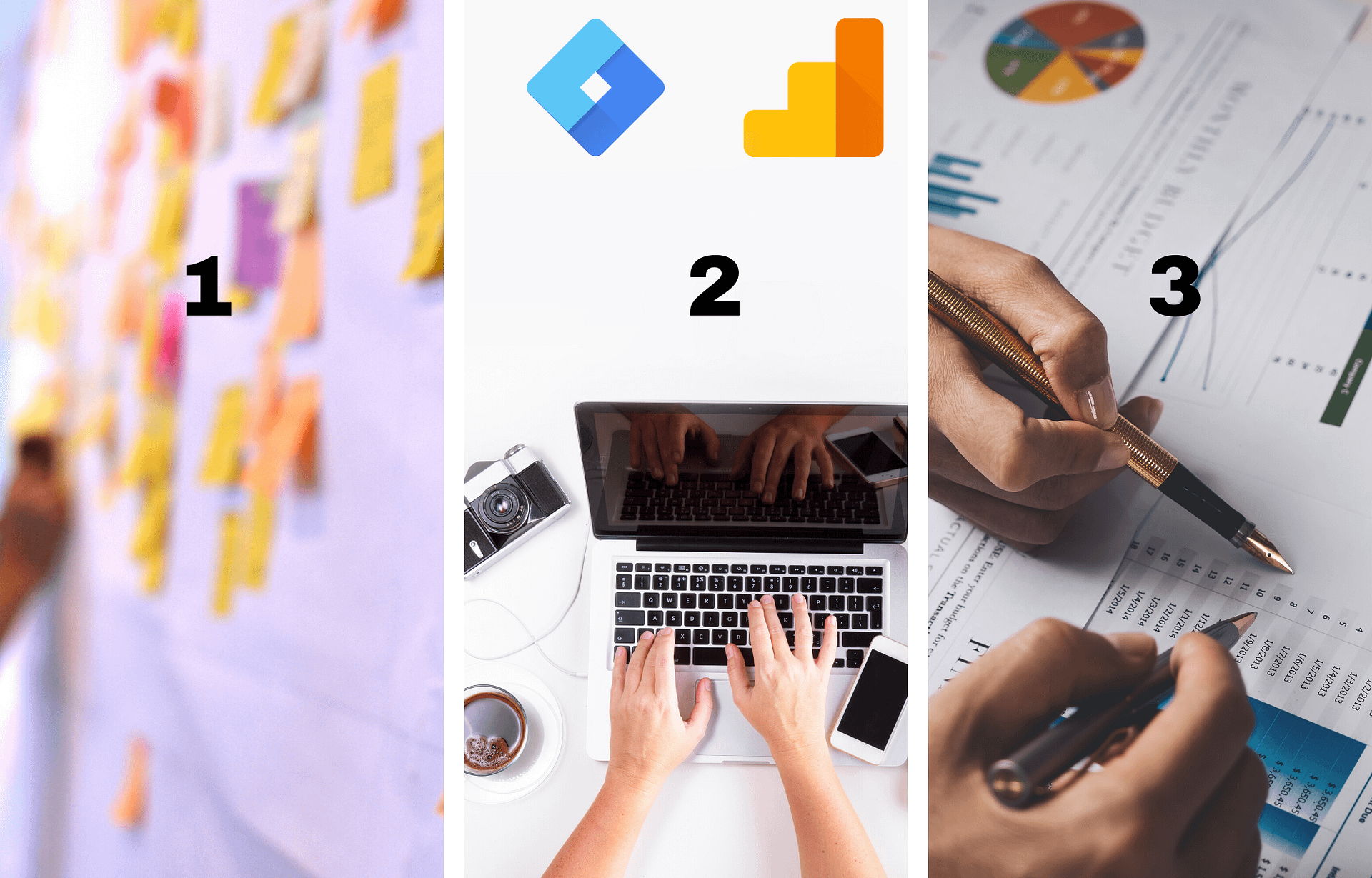 We offer a unique form of detailed & customised tracking for your website and your marketing campaigns so that your team or gig workers can identify with confidence which images, offers and channels are helping your business grow.
Measurement Marketing is about having key tools, Google Analytics, Google Tag Manager, Google Data Studio, within the Google suite set up strategically so that even if Analytics is something that would normally confuse you, you can find the numbers that matter to your business fast.
Good data in the near future will be seen as another asset that adds value to your business, so the benefits of better data compound the longer you have them working for you.
The timeline for each build is the only thing that is consistent, depending on the size of your project with rumble media the timeline can take 1 week to a month for each phase.  The end result is clearer insights into what makes your business tick.
The first step is looking at the flow of information on your website, each site audit we do is unique as it is a blend of information hierarchy, how you lay out the information on each page, information above the fold, length of page and what actions you asking your audience to take.
We take this audit and build a template of triggers, elements to capture and then the tags that send the activity on each page we want to capture. Yes there is such a thing as too much data which is why we check your existing analytics for signals and then build tags that filter out tyre kicker clicks and focus on quality 'almost bought' interested clicks.
The key reason we do this is because no two builds are the same, your content and customers have a unique click story that we work to uncover. And the first build is focused on getting quality data into your Analytics, over time we build on that to do better builds for cleaner data.
With our plan well thought out, then we build out what is needed to grab the click and engagement behaviour of your audience into your Google Analytics so we can start finding patterns and trends for optimisation and insights.
We go through and develop the key triggers and tags that make the Google Tag Manager container we set up for your business for tracking engagement that matters to your business. This provides information that we frame into reports and dashboards for the reporting stage.
We do an audit of your Analytics and tidy that up before we get onto dashboards in Google Data Studio which is a much simpler way to look at your data form your website. Some marketers and owners find it easier than going through and trying to find the answers in Google Analytics.
After 30 days the data populated from our build will give us information that we use to build out key features in your Analytics account that we use to push that data into a well designed Google Data Studio dashboard so you get to use that as a way to answer questions about campaigns, content, SEO changes to monitor KPI's & to take strategic actions in your business.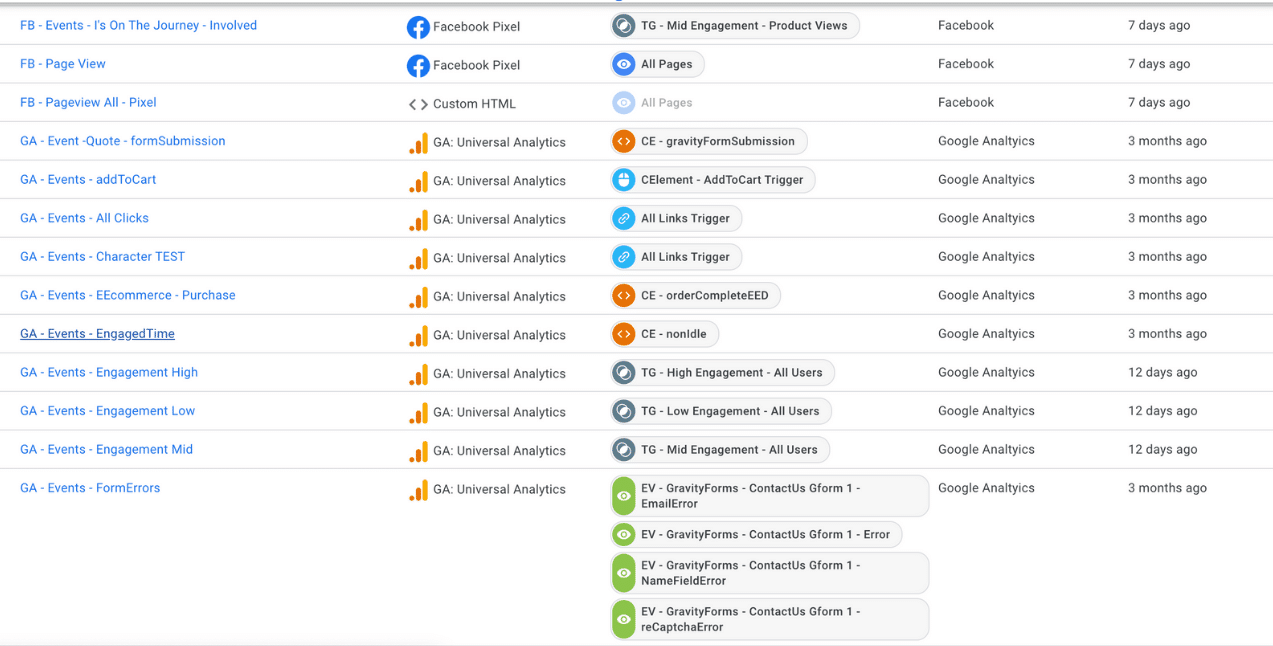 timeline = 30 days to 90 days depending on the project size
Either Analytics Reports or Google Data Studio dashboards are set up to answer and report on the KPI's and benchmarks that matter in your business. This is discussed in the planning process so that by the time we get to this stage all the relevant behaviour and data has been mapped to push into your dashboards for easy diagnosis on the outcomes that matter.
With each new dashboard we make sure that you have the information at your fingertips to ensure your benchmarks are being monitored and that patterns and trends in campaigns and your marketing calender.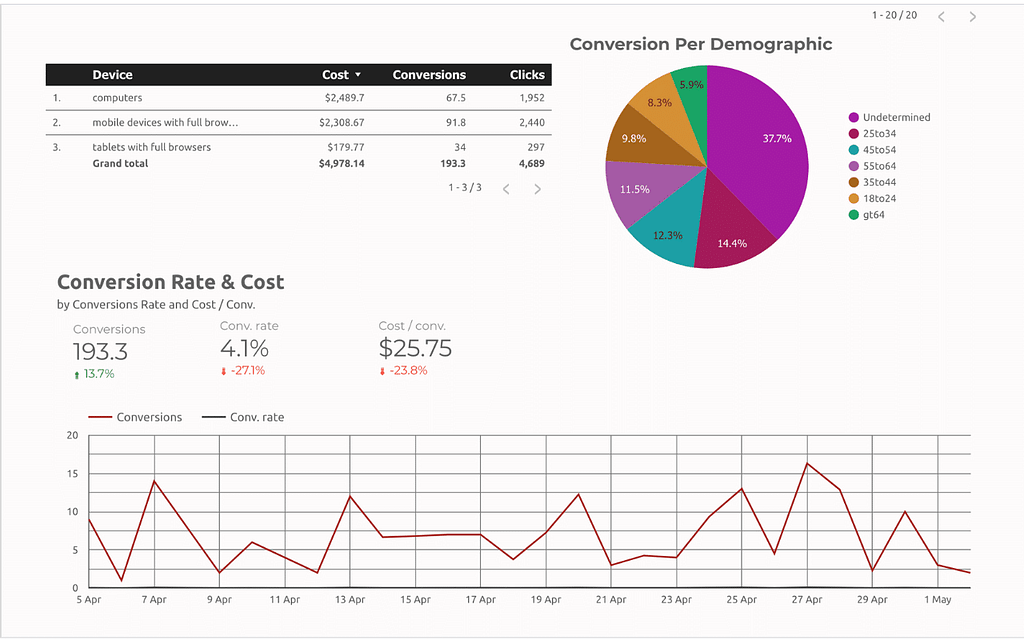 whether you wish to grow, Pivot or trim waste in your Marketing and Content Strategy
We work with you and your team to identify both marketing tweaks and longer play strategic changes needed to navigate change and market niche opportunities.
We work with 2 clients at most at any time as we do everything from forecasting trends, Conversion Rate Optimisation, annual marketing calendars and detailed Project Management.  We also network with A Players in CPC Ads to SEO using our custom Google Data Studio dashboards to grow your business by 7 figures in the first 12months.
We can implement Google Tag Manager Standard or Server Side tracking using GA4 builds and reporting in Google Data Studio.