Imagine selling anything you imported or made at 79% full price, how less you would actually waste.
Revolve Clothing did. They are a very data-driven business and they are speaking to a high spending demographic; 18-30's. They are smart about their Fashion. 
Why only look at recycle, when you can reduce.
So how did they do it.  
Look for relevant patterns and trends
Revolve Clothing are an Ecomm business, they are the easiest to optimise and find patterns and trends because they tend to get more data in a shorter period of time from both the product and content that are there to resolve issues.  With the right SEO, Ads and tracking to support your targeting and content, building the right audience around their product is easy to build and optimise.
Lead Gen and online education has to be a little bit clever about this but there are funnels that can be built that educate and engage as they go through your communications strategy.   Identifying the right time for hires is where the waste reduction is for this industry.  But the biggest reduction in waste comes from products.    
ask good questions from your data
When Revolve released a new design with options they looked at what was getting the most attention in both product views to add to cart.   No matter your product, it comes down to asking the right questions from your data at each stage, about your channels and who had the lions share of attention and then making sure they used that to produce more of some colours and in some cases drop a colour or design altogether because their wasn't any 'almost bought' engagement on those products.  79% at full price.  Imagine the ripple effect of that, it could transform your business.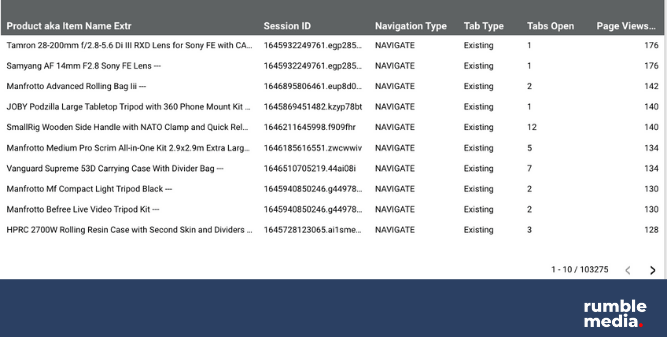 Reduce Waste In Your Content Measuring Strategy
Are they really consuming your content or are they hoarding their tabs in their devices.
When you know when the engagement is true engagement and not leaving their device open while they are watching Netflix or are they actively searching your website.  You have cleaner data to make more certain calls from.

There is 23% more browser behaviour online now because of COVid so make sure those numbers are real engagement.
Reduce Waste In Your Budget By Creating Better Cold And Warm Audiences
By diving into the patterns and trends your visitors take from each channel you can work out what ways to segment your audiences which is the first step to create audiences for Google Search|Shopping, Google Display and You Tube Ads.

Creating content that hits with your customers can be developed by looking at what content they consumed and how far they got to converting.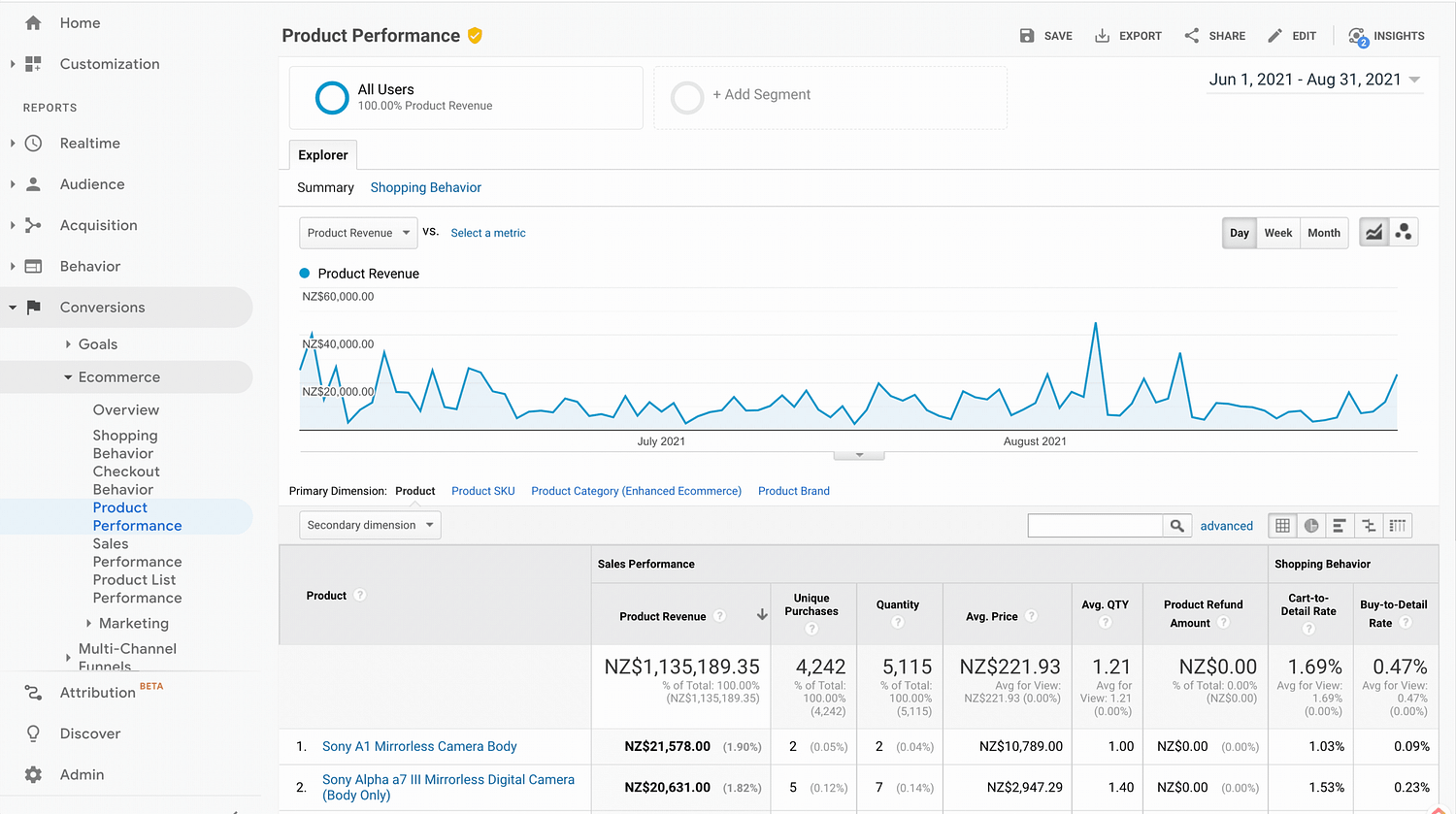 Reduce Waste In Over Ordering The Wrong Products
Imagine having a clear insight into what products have the most Product Views to Add To Cart to Checkout and what their behaviour was through those search and decide moments.   
In one client we found that there was a high number of 9 tabs open at a time when deciding what Camera equipment to buy in the 'everyone is now online' boom that has happened since 2020.
All good data starts with a good site, SEO and great inbound marketing strategy that suits your industry.  When you know you are publishing content that speaks to the pain points of your desired audiences then optimising that experience through listening, whether through Quizzes or data will help you reduce the waste in your business.  We've seen it work through quiet times and times of great change.
Some strategies are timeless.
It all starts with quality content and campaigns