when you use data driven marketing, the ability to grow is never a question.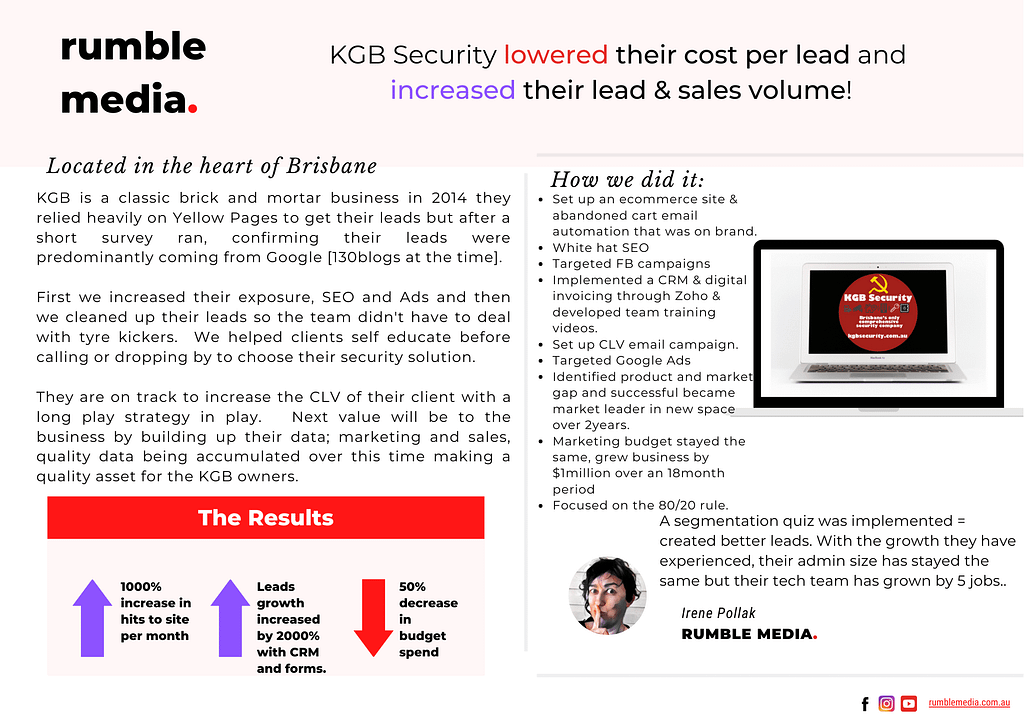 WE ARE WORKING ON THE OTHER case studies.
Every single growth step was done from reading the data, even though I was basic with it. Imagine what you can do with great data, it's going to be next level strategy….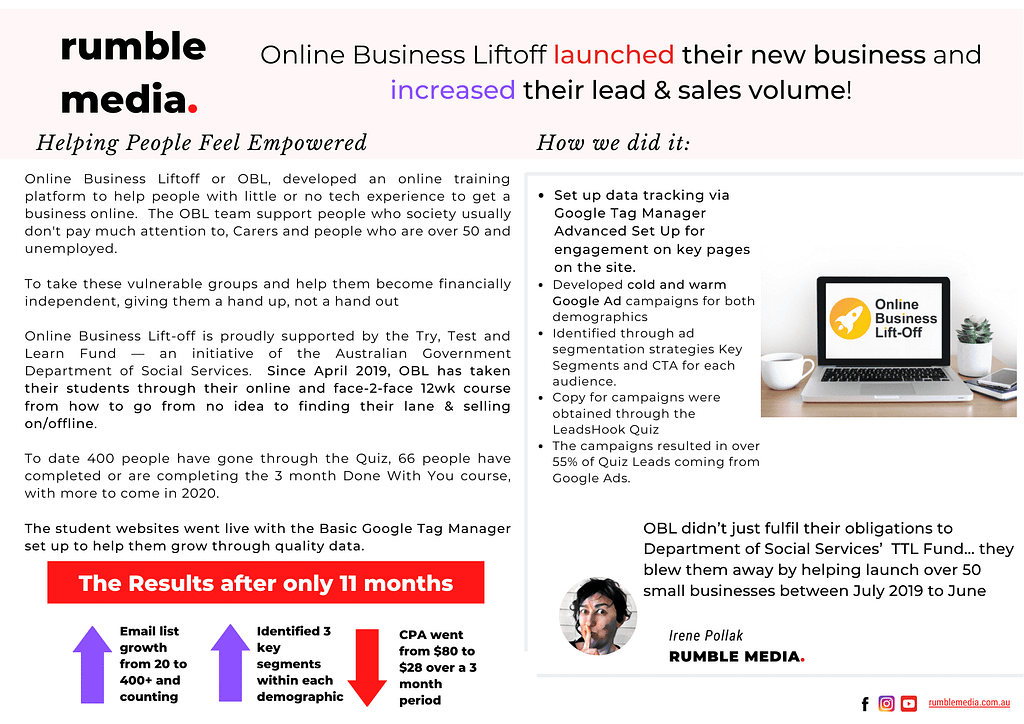 Online Business Liftoff - literally
This start up went from no list to over 400 in 8 months, the Ads contributed to over 50% of the students enrolled all done on $1500 per month Ad budget…
Want to know where your people are online and what funnel or brand voice in your content is working on which social media channel?  
Want to get started right with building up Analytics that you can use to make better marketing and SEO decisions?
We have something for Soloprenuers, micro businesses and old school business wanting to harness the power of their presence online.
better Reports, happy Clients
Want a clean Tag Manager account to go with a licensed Data Studio report that can help your Agency grow your clients businesses faster from the Ads and SEO solutions your Agency provides. 

We can help your Agency get more "hell yeahs" from your clients on your marketing strategies and help you navigate the first party cookie policy updates from Google and Facebook.