when you use data driven marketing, the ability to grow is never a question.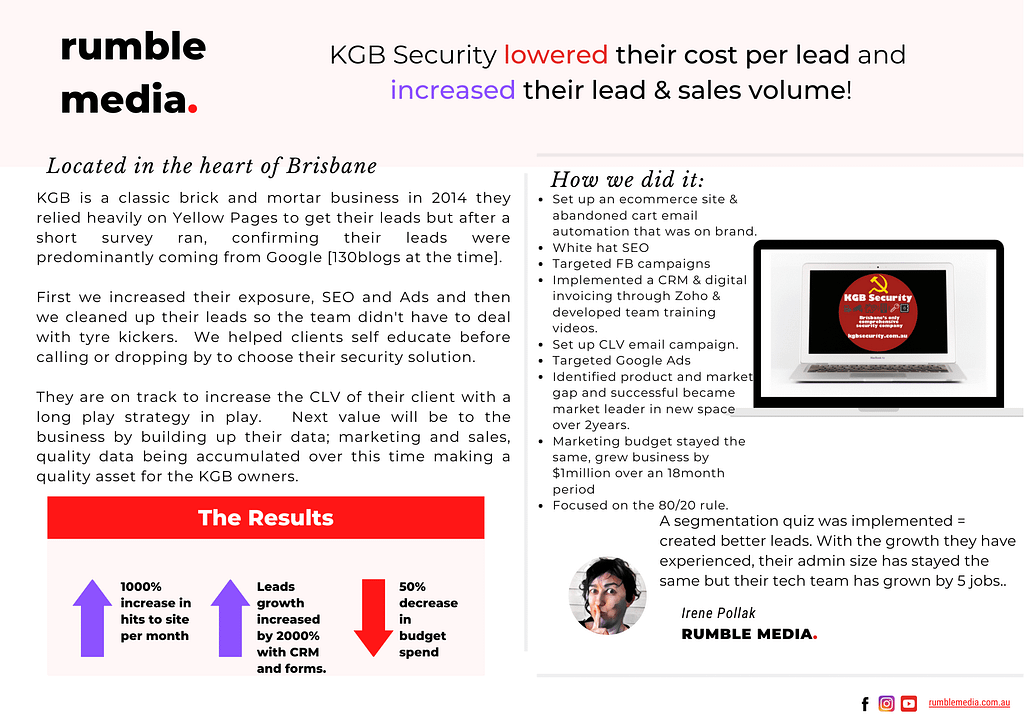 WE ARE WORKING ON THE OTHER case studies.
Every single growth step was done from reading the data, even though I was basic with it. Imagine what you can do with great data, it's going to be next level strategy….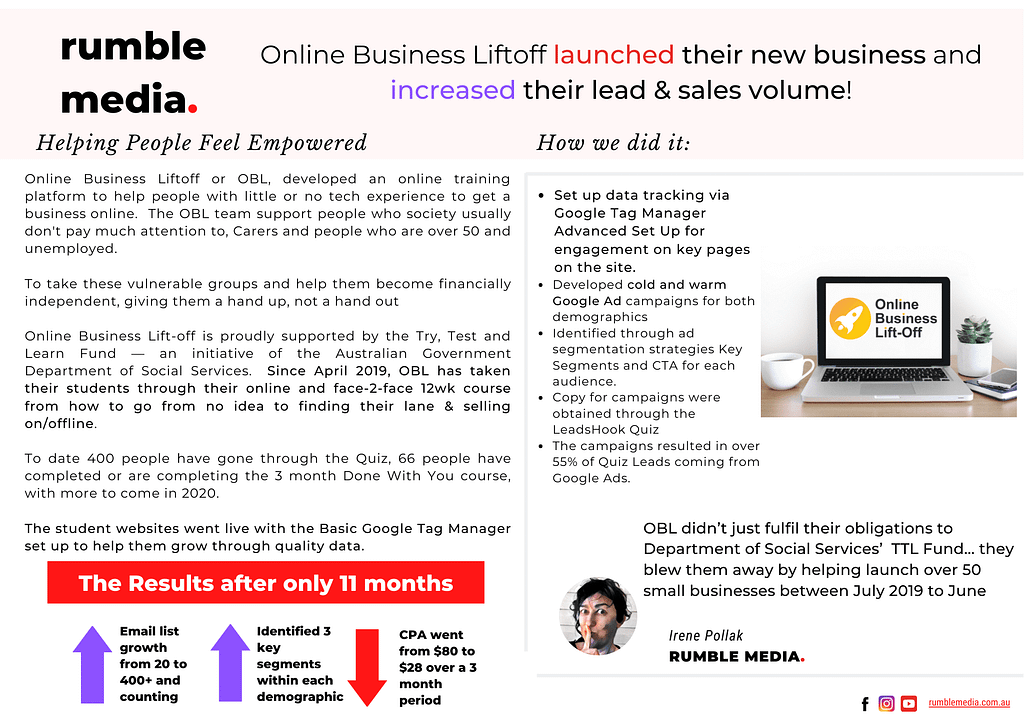 Online Business Liftoff - literally
This start up went from no list to over 400 in 8 months, the Ads contributed to over 50% of the students enrolled all done on $1500 per month Ad budget…
Need To Verify New Software In Your Stack?

Have A Tracking Issue & Want To Verify Before You Take Up Our Maxi Audit?

Have A Quiz That You Want A 2nd Opinion On?
Maxi Audit
One Key Funnel Question
Have A Key Funnel You Want To Diagnose?

Want To Track Engagement And Conversion Behaviour On That Funnel?

Comes With One Page Report For Your Team To Use To Diagnose Channels, Copy and Offers.