when you use data driven marketing, the ability to grow is never a question.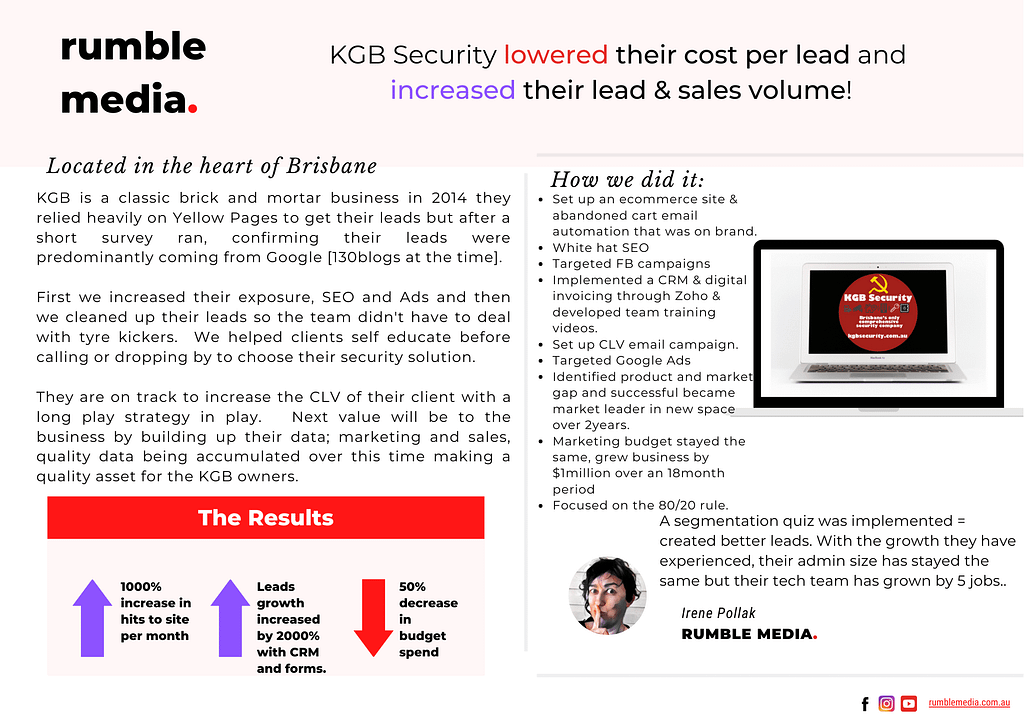 WE ARE WORKING ON THE OTHER case studies.
Every single growth step was done from reading the data, even though I was basic with it. Imagine what you can do with great data, it's going to be next level strategy….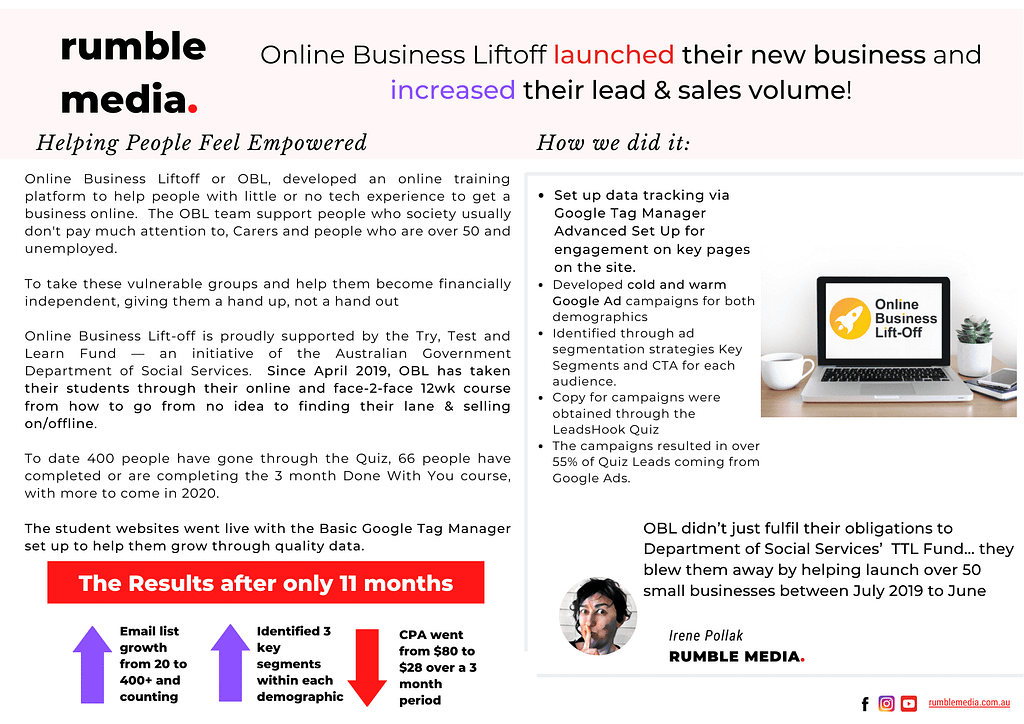 Online Business Liftoff - literally
This start up went from no list to over 400 in 8 months, the Ads contributed to over 50% of the students enrolled all done on $1500 per month Ad budget…
Knowing which campaign does best for getting the word out about your business and which one of your conversational retargeting campaigns gets them to convert is the way to grow sustainably while keeping your eye out for new opportunities.
better reports, happy clients
With great tracking though Google Tag Manager and reports your clients will look forward to reading, you can spend more time fine tune campaigns, to always get to the best outcome for your clients.
Rumble Media is a boutique agency that works in a deep way with our customers. That means we will focus on you exclusively while you're with us. It also means we'll let you know our timeline once we've had a chat to ensure you're able to plan around us.
Ready to dig in and find out more?
Our discovery call gives us a peek under the hood of your business. On the call we'll talk about what goals, objectives, new data and google Ads you're interested or know you need asap. Remember: good data is what makes good businesses great.
Please fill out or form and tell us a bit about you and we will let you know if we are the right people to help you.